Diesel Injector Seat Cleaner Set - 14pc
SKU:
829002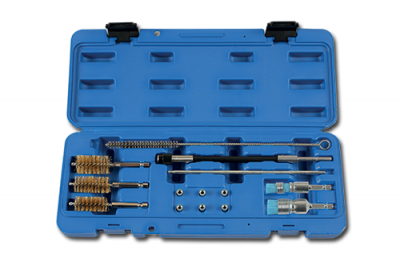 Product Overview:
Warranty:

Sonic offers a hassle-free lifetime warranty on all products. For more information or to submit a claim click here.
Details

Injector seat cleaning kit

14 pcs. set to remove soot residues. Particles cannot fall into the combustion chamber. With two nylon brushes 15 and 20 mm, 3 wire brushes with copper coating of 18, 22 and 25 mm, an injector port cleaner of wire, a 224 mm long extension with quick connector for 1/4 "bits and 6 connector with plug-in accessories. The set is delivered in a plastic case.